Month:
February 2018
This article first appeared in my weekly column with the Business Daily on February 25, 2018
—
A key concern for the government at the moment is how to generate and collect more revenue in order to more effectively fund expenditure and reduce the need for debt. Kenya, like much of Africa, struggles with revenue generation and collection. Indeed reports indicate that the Kenya Revenue Authority (KRA) is likely to miss its revenue targets in the current financial year. According to the Brookings Institution, average tax revenues stand at about 15 percent of GDP in sub-Saharan Africa, compared with 24 percent in OECD countries. Government has made it clear that it seeks to generate and collect more revenue, but there are several factors that inform whether individuals and firms are willing to be tax compliant.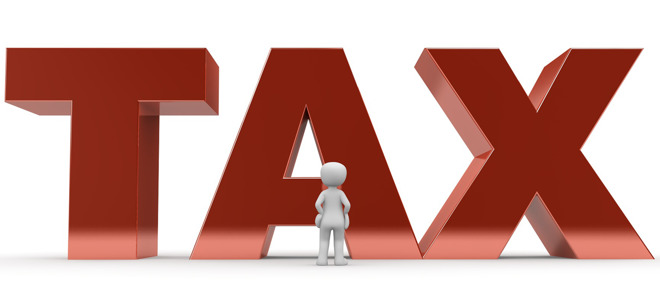 (ohttp://appleinsider.com/articles/17/03/02/survivors-guide-to-taxes-the-best-tax-software-for-macs
Research on tax compliance attitudes in the Afrobarometer journal found that there are several factors that inform tax compliance. The first is that if individuals perceive that it is difficult to evade tax, they are more likely to have a tax compliant attitude. Secondly, individuals who are more satisfied with public service provisions are more likely to have a tax compliant attitude. Thirdly, frequent payment to non-state actors, such as criminal gangs, in exchange for protection, reduces the likelihood of having a tax compliant attitude. Fourthly, there is indication that individuals who perceive that their ethnic group is treated unfairly by the government are less likely to have a tax compliant attitude.  I would add a final factor where if individuals feel government misuses or embezzles public finances, it reduces the likelihood of tax compliant attitudes.
Kenya struggles with all the factors above. First, it is relatively easy to evade tax in Kenya; reports indicate that an audit of the accounts of multinational companies revealed that Kenya lost USD 350 million in three years through tax evasion. Secondly, Kenyans are not satisfied with the provision of public services and are disgruntled by the fact that despite paying taxes, they do not seem to accrue the benefits associated with compliance.
Thirdly, Kenya businesses are often forced to make onerous payments to both state and non-state actors in exchange for the license to continue their business activity.  Both formal and informal businesses complain of harassment, even by government officials, for bribes. Making such payments negatively informs the willingness to be tax compliant as such out of pocket payments are an illegal and unjust expense. Fourthly, given the levels of tribalism in the country, it is feasible that some Kenyans may be less willing to be tax compliant because they are of the view that they are treated unfairly by government.
(source: https://udaipurtimes.com/watershed-personnel-arrested-case-of-bribe/)
Finally, when Kenyans hear of billions of shillings 'going missing' and being misappropriated, many see no point in paying tax as they are of the view that they will not benefit from tax compliance since their money will be 'eaten' by a government official rather than be of benefit to them.
Thus, if government seeks to engender long-term tax compliance in Kenya, these issues must be addressed. Kenyans must be satisfied with public service provision, state actors must stop demanding bribes from businesses, government needs to demonstrate that it is the government of all Kenyans regardless of tribe and the embezzlement of public funds must be addressed.
The mandate of encouraging tax compliance is not one that can be saddled on the KRA alone. This is an effort that must be pursued across all of government at both national and county levels.
Anzetse Were is a development economist; anzetsew@gmail.com
This article first appeared in my weekly column with the Business Daily on February 18, 2018
—
The informal economy consists of micro and small enterprises (MSEs) that are the source of income for 90 percent of employed Kenyans as well as an important economic engine of the country. Indeed, late last year, the Central Bank of Kenya Governor Patrick Njoroge credited small businesses with keeping the economy afloat terming them the backbone of the economy's resilience in a difficult year.
Despite their importance, MSEs are neglected and economically under-leveraged. The first step to directing MSEs towards optimal performance and strengthened growth is data collection. There is currently no single repository with detailed information on the number, size, geographical footprint, sector composition of MSEs and MSE associations in the country. There should be a drive to register all MSEs and collect data through the registration process. What must be made clear during the registration process is that it will not be used to tax MSEs. If a sense develops that the aim of registration is to put businesses into the Kenya Revenue Authority (KRA) database for taxation purposes, MSEs will not show up for the exercise. Registration ought to be incentivised such that it is linked to financial and non-financial support organised and deployed by government. Indeed, only registered MSEs should be allowed to qualify for government support.
(source: https://www.businessdailyafrica.com/image/view/-/4309902/medRes/1888118/-/maxw/960/-/j8qjoc/-/jua+kali.jpg)
The second stage is to develop a fund focused on MSEs; this could fall under the Biashara bank that is being developed by government. The main point is that there should be a facility focused on MSEs. MSE sector organisations and associations should be represented on the board of the fund such that the needs and priorities of the sector inform how the funding is structured and deployed. Through working with MSE sector leaders, the process of developing criteria for qualification of financing can begin such that funds are absorbed and effectively used. Government ought to learn from the challenges faced in the Uwezo, Women and Youth Funds such that the same mistakes are not repeated. Further, there is a need to classify the MSEs such that they align with the Big Four and prepare them to benefit from initiatives in the Big Four sectors of health, manufacturing, agriculture and housing.
A reality that ought to be considered is that there will likely be early stage MSEs that are not ready for debt financing and have to be graduated from grant financing into debt. The financial packages deployed thus can consist of grant and debt as well a blend of both. The crucial element is that financing alone will not suffice. There ought to be deliberate coordination between financial and non-financial interventions such that support sophisticates as MSEs graduate into mainstream debt.
(source: https://www.businessexchange.ca/canada-small-business-financing-act-program-ultimate-tool-aspiring-franchise-entrepreneur/)
The bouquet of support linked to financing should include technical training which trains MSEs on up-to-date technical skills of the sector; technology upgrades that modernise technology used by MSEs and train them on their use; and physical Infrastructure upgrades that improve the physical locations in which MSEs operate including ensuring access to water and sanitation facilities as well as electricity. Finally, MSEs should be trained in basic business management training to help them better manage and plan for their business growth and possible expansion. This training must be partnered with business mentorship such that training and upgrades are effectively used.
Anzetse Were is a development economist; anzetsew@gmail.com
On February 11, 2018, I was part of a panel discussing President Kenyatta's 'Big Four' Priority Agenda
This article first appeared in my weekly column with the Business Daily on February 11, 2018
— 
A key concern for many Africans is how they can grow their incomes in a sustained and long-term manner. The reality is that there are some efforts that can be made on the individual level but holistic and trans-national income growth needs the support of others. Thus, there are three layers of income growth: individual efforts, financing from others, and government efforts.
In terms of individual efforts, a large number of people start a business either because they are unemployed and have no choice, or as a means of raising extra money while employed. The reality is that often these businesses are poorly thought out, poorly managed and have low levels of productivity and thus profitability. Thus if you are running a business, one ought to first, read up as much as you can on the business you are running in terms of strategies for business growth. Secondly, get in touch with someone who runs a successful business and make the point to reach out to them and learn tips you can apply to your own business. Make sure you research them to the extent you can and be equipped with the type of engagement you would want from them. In terms of personal income management, tap into saving strategies when possible. Invest and save through SACCOs, investment clubs and other entities that focus on investment. Too often, individuals try to invest their money on their own and fail to tap into entities that specialise in investment and have a system that makes better judgement calls on the best types of investment to be made.
(source: http://www.centrinity.com/wp-content/uploads/2018/01/invest.jpg)
The second layer is accessing finance from individuals and institutions. The forms of financing vary but fall into three main categories: grant, debt and equity which are often accessed at an individual, group or company level. I will focus on grant financing as this is the most under-leveraged form of financing. Grants are often viewed as free money that does not require an entrepreneurial mind-set to manage. This is a mistake many groups make; they do not view the grants they receive as investment. It is time groups focus on applying for grants focused on growing income, and use those grants as they would a loan in order to not only embed financial discipline in the business venture, but also to ensure the business is well thought through and profitably meets an ongoing need.
Finally, government has a role to play in ensuring per capita income growth through implementing policies and strategies with an income growth objective. One key strategy is a focus on industrialisation and building value-added exports as this not only creates jobs, targeted productivity efforts can also lead to wage growth. Making a point to export finished/ manufactured goods does two things: first, it creates a product that is more profitable and resilient in pricing than raw materials and secondly, exports generate jobs to meet the needs of other countries thereby leading to an accrual of jobs in the home country. Thus, the job of government is to lower the cost of production to make products competitive in domestic and exports markets. Here government should focus on efforts to reduce the cost of energy, transport, and costs of compliance to government regulations. Government also ought to encourage competition such that efficiency drives the sector and creates room for wage growth.
Anzetse Were is a development economist; anzetsew@gmail.com
This article first appeared in my weekly column with the Business Daily on February 4, 2018
—
I have been reflecting on poverty and several truths have been made self-evident. Some may find what will follow irritating and say it builds the 'Africa is poor' narrative. But the truth is that far too many Africans are, in fact, poor. And poverty is ruthless. It is ruthless mentally, psychologically, spiritually and physically. Poverty prevents people from planning and strategising for their life due to overwhelming immediate concerns. Poverty not only kills people physically, it decimates psychologically, spiritually and mentally.
We routinely read about millions living under the poverty line and in reading such figures, poverty makes human life a statistic. Often 'living under the poverty line' means knowing that it's your job to make sure you and your loved ones survive for the day.
(source: https://www.businessdailyafrica.com/analysis/ideas/Cruelty-of-poverty-and-hope-for-a-better-future/4259414-4291068-aj9xgi/index.html)
Poverty can also make it difficult to tap into the physical potential, as well as intellect and innovation capabilities of millions. Yet many are told that poverty is the fault of the poor.  In my view, you cannot be lazy when you are poor. You cannot 'sleep in' and have a 'lazy day' when there are hungry children in the house. Sick, tired, beaten down, discouraged, millions still wake up to hustle for their family. Then we are told that the poor are lazy. This is not only blatantly false, such thinking brutalises the poor.
Indeed the pervasiveness of such fallacious thinking has created the feeling in many circles that those in poverty are not fully human. Think about it. Many are embarrassed, ashamed and discouraged by always having to ask others for help. We are all complex and proud humans. It is self-important to think this is not the case for the poor.
(source: https://blogs.worldbank.org/africacan/files/africacan/images/africacan-measuring-poverty-and-inequality-sub-saharan-africa-knowledge-gaps-and-ways-address-them-540.jpg)
Perhaps I am preaching to the choir because for many of us Africans, poverty is not a story. In many cases, either we are poor, or we are trying to help our friends and loved ones out of the trap of poverty. Yet as the African middle class narrative gains traction, many say there are Africans making a good living and wonder why such Africans cannot save. Perhaps consider the sheer volume of people many Africans support. Poverty leads to very high dependency ratios and many forgo saving to support loved ones out of difficult situations.
That said, I am encouraged by our grit and strength. We continue to reach out and care for others. We have an ability to be focused, hardworking and untiring despite the odds we face. We have a resolute determination to improve our situation. And improve it we will, not only because that is our collective desire, but because we have no other choice.
Anzetse Were is a development economist; anzetsew@gmail.com