This article first appeared in my weekly column with the Business Daily on March 11, 2018
—
Last week I attended the Innovation Summit organised by The Economist magazine. The event was focused on digital transformation for accelerated growth in Africa. There are several points I want to share concerning the interface between the public and private sector, and innovation.
With regards to the private sector, an interesting point raised is that innovation targeting private sector must have a business case for adoption otherwise the innovation won't be absorbed. Innovation must demonstrate that the short term inconvenience of adoption will pay off in the long term. Private sector is skeptical of 'model changes' and any model claiming innovation must be clear on the value it will deliver. So innovation must provide a proof of concept before it can be adopted and scaled.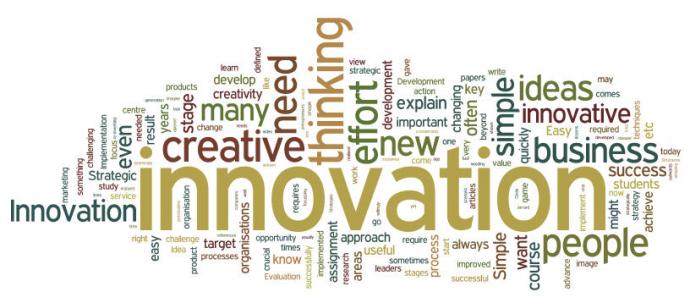 (source: https://mindwerx.com/strategic-innovation-innovation-simple-not-easy/)
Secondly, the lack of data in Africa means we don't know what the real situation is on the continent but more importantly it means that the data that we do have is over weighted and given extra significance that it not necessarily merited. We have a real problem with information asymmetry and data bias. Data is the core of innovation so Africa must solve this problem if we are to make informed strategic decisions.
Thirdly, private sector must deal with the fact that the lack of data on the continent impedes the absorption and spread of innovation because strategies for market penetration and sharing cannot be rolled because the lack of data means private sector is often going in blind. Private sector often doesn't know where the market sits. So private sector innovation may have created a valid solution, but the lack of data makes penetration and scaling very difficult.
Additionally, public sector needs to know that rent seeking and corruption cancel the benefits that could have been accrued by innovation. Africa cannot fully leverage innovation with strong networks of corruption in place. As long as government engages in corruption, Africa will not fully leverage the benefits of innovation.
That said, sometimes innovation from private sector is not quickly adopted by government which frustrates private sector. Slow adoption by government is often because government is obligated to ensure the innovation does no harm, a factor that may not feature strongly in the private sector lens. Indeed, sometimes government policy is so stringent that it stifles innovation.  But the question is, how can government policy be structured to foster innovation while ensuring the innovation won't inadvertently do public harm?
(source: https://www.businessdailyafrica.com/analysis/ideas/Hurdles-facing-Africa-innovation/4259414-4337106-8x338x/index.html)
Another point of concern is what Africa needs to have in place to leverage innovation. How can Africa fully leverage innovation if basics are not taken care of? Sure we can leapfrog things like telephone lines but innovation will be crippled if issues such as infrastructure are not addressed. Some basics have to be in place for innovation to really work.
Finally, often innovation in Africa is rooted in the lack of key services by government. Private sector innovation is often rooted in developing a solution that plugs the gap that government services should fill. So what's the way forward? Does government enable private sector to go on with the innovation or does government adopt the innovation and take over? What are the cost implications? Is there a mandate problem?
Anzetse Were is development economist; anzetsew@gmail.com