Africa
I was on CGTN discussing the decision of the Monetary Policy Committee to reduce the Central Bank Rate, in the context of an interest rate cap.
In this CGTN interview I highlight the implications of the Two Sessions, China's most important political gathering, for Africa.
This article first appeared in my weekly column with the Business Daily on March 11, 2018
—
Last week I attended the Innovation Summit organised by The Economist magazine. The event was focused on digital transformation for accelerated growth in Africa. There are several points I want to share concerning the interface between the public and private sector, and innovation.
With regards to the private sector, an interesting point raised is that innovation targeting private sector must have a business case for adoption otherwise the innovation won't be absorbed. Innovation must demonstrate that the short term inconvenience of adoption will pay off in the long term. Private sector is skeptical of 'model changes' and any model claiming innovation must be clear on the value it will deliver. So innovation must provide a proof of concept before it can be adopted and scaled.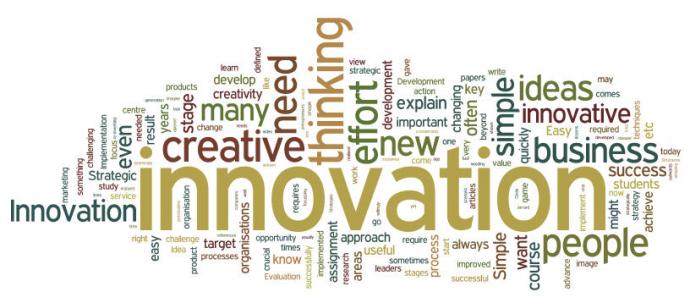 (source: https://mindwerx.com/strategic-innovation-innovation-simple-not-easy/)
Secondly, the lack of data in Africa means we don't know what the real situation is on the continent but more importantly it means that the data that we do have is over weighted and given extra significance that it not necessarily merited. We have a real problem with information asymmetry and data bias. Data is the core of innovation so Africa must solve this problem if we are to make informed strategic decisions.
Thirdly, private sector must deal with the fact that the lack of data on the continent impedes the absorption and spread of innovation because strategies for market penetration and sharing cannot be rolled because the lack of data means private sector is often going in blind. Private sector often doesn't know where the market sits. So private sector innovation may have created a valid solution, but the lack of data makes penetration and scaling very difficult.
Additionally, public sector needs to know that rent seeking and corruption cancel the benefits that could have been accrued by innovation. Africa cannot fully leverage innovation with strong networks of corruption in place. As long as government engages in corruption, Africa will not fully leverage the benefits of innovation.
That said, sometimes innovation from private sector is not quickly adopted by government which frustrates private sector. Slow adoption by government is often because government is obligated to ensure the innovation does no harm, a factor that may not feature strongly in the private sector lens. Indeed, sometimes government policy is so stringent that it stifles innovation.  But the question is, how can government policy be structured to foster innovation while ensuring the innovation won't inadvertently do public harm?
(source: https://www.businessdailyafrica.com/analysis/ideas/Hurdles-facing-Africa-innovation/4259414-4337106-8x338x/index.html)
Another point of concern is what Africa needs to have in place to leverage innovation. How can Africa fully leverage innovation if basics are not taken care of? Sure we can leapfrog things like telephone lines but innovation will be crippled if issues such as infrastructure are not addressed. Some basics have to be in place for innovation to really work.
Finally, often innovation in Africa is rooted in the lack of key services by government. Private sector innovation is often rooted in developing a solution that plugs the gap that government services should fill. So what's the way forward? Does government enable private sector to go on with the innovation or does government adopt the innovation and take over? What are the cost implications? Is there a mandate problem?
Anzetse Were is development economist; anzetsew@gmail.com
This article first appeared in my weekly column with the Business Daily on March 4, 2018
—
The Cabinet Secretary of Treasury, Henry Rotich, it putting together the budget for 2018/19, the first in the second era of devolution, being developed in a context where a second Eurobond has been issued and there is growing concern about the sustainability of Kenya's debt. This is also the first budget in the second and last term for President Kenyatta and thus can give an insight into the type of fiscal legacy the president intends to leave. Fiscal policy over Kenyatta's first term has been defined by three main features. The first is subpar revenue generation; while revenue generation has been growing, revenue targets are often not met, and revenue is not growing at a rate that can effectively fund expenditure. The second feature is aggressive growth in expenditure where the 2018/19 budget looks to be about KES 2.5 trillion, up from KES 1.6 trillion in 2013/14. This has led to the final feature of fiscal policy which is an expanding appetite for debt. Rotich has three main options for fiscal policy the 2018/19 financial year.
(source: https://www.businessdailyafrica.com/image/view/-/4327964/medRes/1899647/-/maxw/960/-/8ncmewz/-/rotich.jpg)
Firstly, the budget can be more or less what has been done in the past. And if one looks at the February 2018 Budget Policy Statement (BPS), it seems as though this year's budget will be more of the same. Allocations to dockets are within similar ranges as in the past, expenditure has grown aggressively and the aggressive appetite for debt continues. Should Rotich choose to stick to this fiscal path, concerns over the country debt growth will continue to be voiced as it is precisely this fiscal path that has gotten Kenya to the stage at which we are now.
Secondly however, Rotich can change tact and truly implement aggressive austerity measures in the context of fiscal consolidation where concrete policies are created to reduce government deficits and debt accumulation and results tracked. Several bodies have called for fiscal consolidation and thus it would be prudent for the Treasury to heed that call. The concern with previous budgets is that Treasury asserts that austerity measures will be implemented and spending cut, but budget implementation indicates that this does not actually happen. Rotich has a chance to make significant cuts in unnecessary spending, enforce fiscal discipline, allocate more money to development spending and implement measures to ensure development funds are absorbed.
(source: https://aarwinsworldoffinance.com/2016/09/fiscal-policy-action-cfa-level-1.html)
The final path is one where Rotich puts significant funds into President Kenyatta's Big Four and uses expenditure to finance the sectors of health, industrialisation, housing and agriculture in order to catalyse economic growth, create jobs and reduce poverty. Rotich can present the argument that prudent and disciplined spending targeting the four dockets will put Kenya on a growth path where the country hits the Vision 2030 growth rate of 10 percent. Sadly, however, there is no indication of notable fiscal support to the Big Four in the February BPS. There is a section dedicated to the Big Four in the BPS but if one takes a close look at allocations, one finds no difference in allocation patterns that would indicate that the fiscal process is focused on the Big Four.
In short, the budget for 2018/19 will set the tone of fiscal policy making for the next four years and let Kenyans and the world know, the extent to which government will leverage fiscal policy to put the country on a dynamic growth path that is fiscally sustainable and catalytic.
Anzetse Were is a development economist; anzetsew@gmail.com
This article first appeared in my weekly column with the Business Daily on February 25, 2018
—
A key concern for the government at the moment is how to generate and collect more revenue in order to more effectively fund expenditure and reduce the need for debt. Kenya, like much of Africa, struggles with revenue generation and collection. Indeed reports indicate that the Kenya Revenue Authority (KRA) is likely to miss its revenue targets in the current financial year. According to the Brookings Institution, average tax revenues stand at about 15 percent of GDP in sub-Saharan Africa, compared with 24 percent in OECD countries. Government has made it clear that it seeks to generate and collect more revenue, but there are several factors that inform whether individuals and firms are willing to be tax compliant.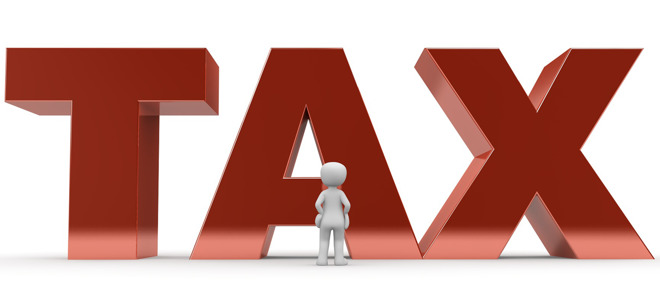 (ohttp://appleinsider.com/articles/17/03/02/survivors-guide-to-taxes-the-best-tax-software-for-macs
Research on tax compliance attitudes in the Afrobarometer journal found that there are several factors that inform tax compliance. The first is that if individuals perceive that it is difficult to evade tax, they are more likely to have a tax compliant attitude. Secondly, individuals who are more satisfied with public service provisions are more likely to have a tax compliant attitude. Thirdly, frequent payment to non-state actors, such as criminal gangs, in exchange for protection, reduces the likelihood of having a tax compliant attitude. Fourthly, there is indication that individuals who perceive that their ethnic group is treated unfairly by the government are less likely to have a tax compliant attitude.  I would add a final factor where if individuals feel government misuses or embezzles public finances, it reduces the likelihood of tax compliant attitudes.
Kenya struggles with all the factors above. First, it is relatively easy to evade tax in Kenya; reports indicate that an audit of the accounts of multinational companies revealed that Kenya lost USD 350 million in three years through tax evasion. Secondly, Kenyans are not satisfied with the provision of public services and are disgruntled by the fact that despite paying taxes, they do not seem to accrue the benefits associated with compliance.
Thirdly, Kenya businesses are often forced to make onerous payments to both state and non-state actors in exchange for the license to continue their business activity.  Both formal and informal businesses complain of harassment, even by government officials, for bribes. Making such payments negatively informs the willingness to be tax compliant as such out of pocket payments are an illegal and unjust expense. Fourthly, given the levels of tribalism in the country, it is feasible that some Kenyans may be less willing to be tax compliant because they are of the view that they are treated unfairly by government.
(source: https://udaipurtimes.com/watershed-personnel-arrested-case-of-bribe/)
Finally, when Kenyans hear of billions of shillings 'going missing' and being misappropriated, many see no point in paying tax as they are of the view that they will not benefit from tax compliance since their money will be 'eaten' by a government official rather than be of benefit to them.
Thus, if government seeks to engender long-term tax compliance in Kenya, these issues must be addressed. Kenyans must be satisfied with public service provision, state actors must stop demanding bribes from businesses, government needs to demonstrate that it is the government of all Kenyans regardless of tribe and the embezzlement of public funds must be addressed.
The mandate of encouraging tax compliance is not one that can be saddled on the KRA alone. This is an effort that must be pursued across all of government at both national and county levels.
Anzetse Were is a development economist; anzetsew@gmail.com
This article first appeared in my weekly column with the Business Daily on February 18, 2018
—
The informal economy consists of micro and small enterprises (MSEs) that are the source of income for 90 percent of employed Kenyans as well as an important economic engine of the country. Indeed, late last year, the Central Bank of Kenya Governor Patrick Njoroge credited small businesses with keeping the economy afloat terming them the backbone of the economy's resilience in a difficult year.
Despite their importance, MSEs are neglected and economically under-leveraged. The first step to directing MSEs towards optimal performance and strengthened growth is data collection. There is currently no single repository with detailed information on the number, size, geographical footprint, sector composition of MSEs and MSE associations in the country. There should be a drive to register all MSEs and collect data through the registration process. What must be made clear during the registration process is that it will not be used to tax MSEs. If a sense develops that the aim of registration is to put businesses into the Kenya Revenue Authority (KRA) database for taxation purposes, MSEs will not show up for the exercise. Registration ought to be incentivised such that it is linked to financial and non-financial support organised and deployed by government. Indeed, only registered MSEs should be allowed to qualify for government support.
(source: https://www.businessdailyafrica.com/image/view/-/4309902/medRes/1888118/-/maxw/960/-/j8qjoc/-/jua+kali.jpg)
The second stage is to develop a fund focused on MSEs; this could fall under the Biashara bank that is being developed by government. The main point is that there should be a facility focused on MSEs. MSE sector organisations and associations should be represented on the board of the fund such that the needs and priorities of the sector inform how the funding is structured and deployed. Through working with MSE sector leaders, the process of developing criteria for qualification of financing can begin such that funds are absorbed and effectively used. Government ought to learn from the challenges faced in the Uwezo, Women and Youth Funds such that the same mistakes are not repeated. Further, there is a need to classify the MSEs such that they align with the Big Four and prepare them to benefit from initiatives in the Big Four sectors of health, manufacturing, agriculture and housing.
A reality that ought to be considered is that there will likely be early stage MSEs that are not ready for debt financing and have to be graduated from grant financing into debt. The financial packages deployed thus can consist of grant and debt as well a blend of both. The crucial element is that financing alone will not suffice. There ought to be deliberate coordination between financial and non-financial interventions such that support sophisticates as MSEs graduate into mainstream debt.
(source: https://www.businessexchange.ca/canada-small-business-financing-act-program-ultimate-tool-aspiring-franchise-entrepreneur/)
The bouquet of support linked to financing should include technical training which trains MSEs on up-to-date technical skills of the sector; technology upgrades that modernise technology used by MSEs and train them on their use; and physical Infrastructure upgrades that improve the physical locations in which MSEs operate including ensuring access to water and sanitation facilities as well as electricity. Finally, MSEs should be trained in basic business management training to help them better manage and plan for their business growth and possible expansion. This training must be partnered with business mentorship such that training and upgrades are effectively used.
Anzetse Were is a development economist; anzetsew@gmail.com