AGOA
This article first appeared in my weekly column with the Business Daily on November 13, 2016
—

The United States shocked the world (and themselves) by electing Donald Trump as the next President of the country. While the USA tries to unpack what this means for them as a country, Africa should ask similar questions as well. Trump barely mentioned the continent during his campaigning and the little that was said was disparaging. For example he tweeted 'Every penny of the USD 7 billion going to Africa as per Obama will be stolen – corruption is rampant!'. Clearly he seems to have a pessimistic view of the continent, so what would a Trump Presidency mean for Africa?
(source: https://static01.nyt.com/images/2016/01/28/world/28trumpbelgium-web2/28trumpbelgium-web2-facebookJumbo.jpg)
The first is insularity. The USA is number one for Trump and his focus will be targeted on his own country and fixing domestic problems. There may be a contraction of the presence of the USA as an aggressive global player in the current international order. For example, Trump stated that North Korea should be China's problem to solve, not USA's. And Trump has openly rejected the notion that the USA should be the world's policeman. What this means for Africa is that we can expect the USA to be far less involved in African affairs than Obama has been.
For example, analysts make the point that the Obama administration has overseen an expansion of American military might in Africa. An investigation found that the United States maintains at least 60 bases or military outposts throughout Africa. Will Trump find it necessary to maintain such a heavy and expensive military presence on the continent? I would anticipate continued presence in areas in Africa that are hotspots of Islamist terrorism such as Al-Shabaab in Somalia and Kenya given how important defeating such entities such as ISIS are to him. However, there may very well be a reconfiguration and roll back of military on the continent in other areas so that the money can be channelled elsewhere. Thus on one hand Trump may support extreme militarized responses to potential terror threats in pockets of Africa, but a withdrawal in less tense areas.
Secondly, Trump seems to be of the view that Africa is corrupt and that money that currently goes to Africa would be better spent on the USA's own pressing needs. Perhaps Africa should expect reductions in funding to entities such as USAID and even the removal of programmes such as President's Emergency Plan For AIDS Relief (PEPFAR) may be on the table. Further, given Trump's position on climate change, the USD 34 million programme Obama announced to help developing countries strengthen their climate resilience may be scrapped.
(source: http://www.animaatjes.nl/plaatjes/a/afrika/animaatjes-afrika-96997.jpg)
Finally, one of the points Trump has made clear is his intention to renegotiate trade agreements for the benefit of the USA. He is of the view that current trade regimes are costing the USA jobs and income. Although his statement have been mainly targeted at countries such as China, Africa should not assume the continent will not be affected. As Quartz Africa points out, the African Growth and Opportunity Act (AGOA) which gives African exports to the US preferential treatment, expires in 2025. Trump's administration will need to begin negotiating its renewal soon after he takes office. I think Africa should prepare itself for, at a minimum, much harder negotiations with the Trump administration than was the case under Obama.
In short, Africa should be aware of the fact that Africa has been not a priority for Trump thus far, and although his administration will have to address the continent, the generosity Africa benefited from under Obama will likely end under Trump. Further, Trump's election as President has deeply divided the USA and he will need to expend effort addressing this divide, leaving him far less time to think about Africa.
Anzetse Were is a development economist; anzetsew@gmail.com
This article first appeared in my weekly column with the Business Daily on June 14, 2015
—
The African Growth and Opportunity Act (Agoa) is set to expire this September. Agoa provides about 6,500 African products with a preferential quota and duty-free access to the United States market. Over the past 13 years, Agoa has been important to Kenya and Africa because unlike economic partnership agreements, the Act is non-reciprocal and unilateral – preferences apply only to African imports entering the US and not US exports into African countries.Basically, African products are allowed to enter the US with limited tariffs which makes them more marketable.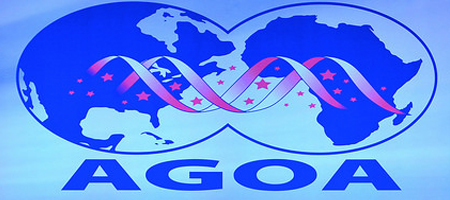 (source: https://ustr.gov/sites/default/files/AGOA-Feature_1.jpg)
Kenya has already benefited from Agoa through textiles, spices, coffee, tea, fruits and nuts exports. The textile and apparel industry has reaped significant benefits through Agoa and contributes 85 per cent of the jobs created in the export processing zones (EPZ).
Over the Agoa period, the Institute of Economic Affairs says, the value of our exports to the US increased from $109 million (Sh10.5 billion) to $433 million (Sh42 billion) per annum. Part of that can be attributed to Agoa.Luckily for Kenya, the Obama administration seems keen on renewal. However, it is clear that the partnership will be reviewed. Already there are signals from Washington that the US is getting anxious about its economic position globally. It is in the process of negotiating the Trans-Atlantic Trade and Investment Partnership (TTIP) with the EU which will give EU products top preferential access to US markets.
The US has good reason to grant such access to the EU because the pact will be reciprocal. The negotiation of such a partnership gives clear signals that the US is looking out for itself and Kenya should watch out. Secondly, as Kenya becomes a stronger economy, the baby-sitting treatment Africa has traditionally received aimed at rectifying trade imbalances will happen less. Over the past few years Kenya and Africa have been saying, "Stop giving us aid, we've grown up; we're ready for investment, trade and being treated as equals." Kenya ought to realise that the US is listening and this new ethos of equal partnership, not preferential access, may inform Agoa's renewal. Already, there are plans to amend Agoa to put pressure on South Africa to open its market to American poultry producers and Kenya can expect similar changes.
(source: http://i.huffpost.com/gen/822621/images/o-ALAN-HUDSON-CHICKEN-FARMER-facebook.jpg)
So what should Kenya aim for in the renewal of Agoa? The first is to push for the maintenance of preferential access with limited or no expectation of reciprocity. This case will be harder to make now than it was 13 years ago, but the government ought to make the case that Kenya should continue qualifying for unreciprocated access.
Secondly, we should push for value addition. In the case of textiles and apparel, for example, Kenya should make the case for adding value to the skins and hides before export. This will add value to textile exports, deliver greater financial returns and support economic growth more strongly.
Thirdly, expand Kenya's export profile. The Brookings Institute suggests that we should set up a task force to identify products for which the country has a comparative advantage in producing, and then export these through Agoa. South Africa has diversified its exports to include agricultural products, chemicals, minerals, machineries and energy-related products. Kenya can learn from its experience.
(source:http://dressedandstripped.nl/wp-content/uploads/2015/06/20150612-DAILYSTAR.jpg)
Finally, high transport costs to the US are a non-tariff barrier translating into weak price competitiveness of our products. We need to negotiate a bilateral agreement for air freight transportation via direct flights into the US.
Were is a development economist. Twitter: @anzetse, email: anzetsew@gmail.com