China
I talked with Eric Olander and Cobus Van Staden of the China Africa Project Podcast and discussed why Africans need to pay more attention to what happens at events like the "Two Sessions" gatherings given China's large and growing importance in African trade and development. This drew on an earlier column I wrote on Africa and China.
In this CGTN interview I highlight the implications of the Two Sessions, China's most important political gathering, for Africa.
This article first appeared in my weekly column with the Business Daily on December 26, 2017
—
About two weeks ago Trump released his national security strategy where, for the first time it seems, Africa was directly addressed. Trump made two intentions clear in the strategy in terms of his economic focus for Africa: the first is that he recognises Africa's potential as a market for American goods and as a means of building wealth for Americans. Second, he wants a clearer shift from aid to economic partnership. What is not clear is how Africa will benefit from the plan beyond his support for economic integration and an improved business environment (both of which are already priorities for most African governments). His plan puts the USA's interests first, as per Make America Great Again (MAGA), but it fails to articulate how expanded economic cooperation with the USA will benefit African nations and citizens. In short, Trump's economic plan for Africa is MAGA on steroids. His obsessive focus with 'America First' will clearly extend beyond the borders of the USA, and Africa is a mere player in the larger plan to re-establish the global economic dominance of the USA. Whether Africa will benefit seems to be of little consequence.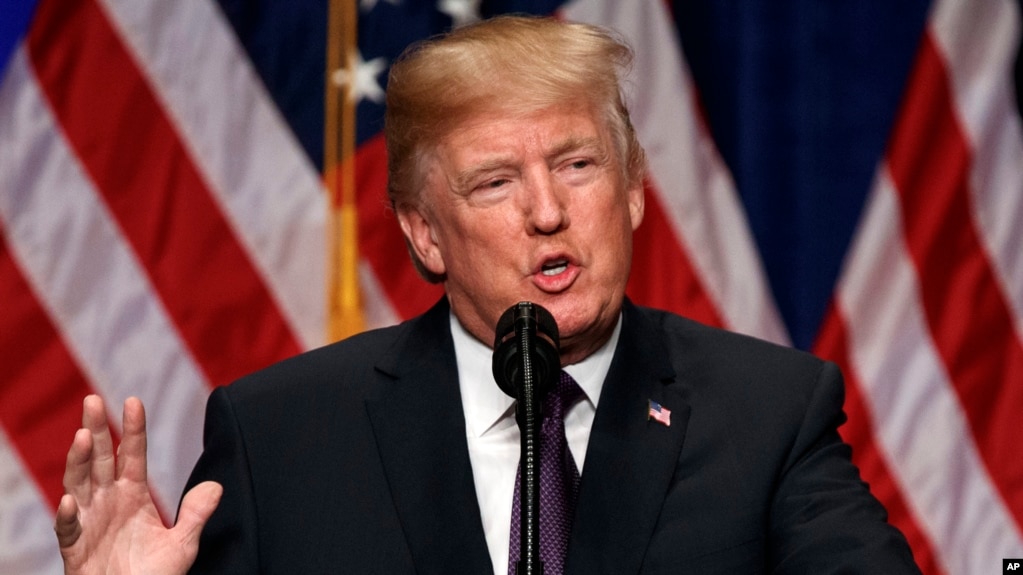 (source: https://www.voanews.com/a/trump-to-unveil-new-national-security-plans/4168148.html)
Another element that is clear in his plan is that he wants to kick China out of Africa and take back dominance on the continent; his distaste with China is clear. Through the plan, Trump seeks to make the USA an alternative to 'China's often extractive economic footprint on the continent'. What is not clear is how kicking out Chinese interests and replacing them with those of the USA will be of use to Africa. Will investments from the USA be more generous and attractive than China's? Will goods from the USA be more competitive than those from China? Will investments from the USA create more jobs for Africans than is the case with China's? Will credit lines from the USA be more affordable than what China offers? There are no answers to these basics question in the strategy.  Instead what we get is the argument that the USA is inherently better for Africa than China- just because.
As can be expected, the plan is already being criticised. China and Russia take issue with being labelled as competitors that challenge American interests. The language of 'us versus them', particularly with regards to China comes out clearly. A pessimist looking through Trump's strategy would argue that he's setting up for a proxy war with China over Africa.
(source: thenakedconvos.com/wp-content/uploads/2012/09/china_africa_us1.png)
However, the most puzzling feature of the strategy, in terms of the economic focus on Africa, is the language. Aren't we taught in Strategy 101 that one ought not announce plans for dominance as 'plans for dominance'? One ought to use amicable language that highlights the benefits of mutual cooperation and economic partnership—which is what China does. Strategic language underplays true intentions of dominance and instead uses language that will put everyone at ease and welcome the player onto the field. However, rather than discretion, Trumps language boldly announces his plans to make the USA boss of Africa again and thus, transparently, makes his strategic objectives obvious to all.
Anzetse Were is a development economist; anzetsew@gmail.com