China
This article first appeared in China Daily on June 1, 2018
—
A few weeks ago it was revealed that Kenya refused to sign a free trade agreement that China has been negotiating with the East African Community (EAC) since 2016. The core motivation for the rejection seems to be seated in intent to protect Kenya's nascent manufacturing sector from being dominated by China's massive and efficient manufacturing sector.
This development highlights the concerns Kenya has with the balance of trade between the two countries. According to The East African newspaper, China accounts for less than 2 percent of Kenya's exports yet 25 percent of Kenya's import bill is from China. In 2017, Kenya exported goods worth USD 99.76 million to China but imported goods worth USD 3.37 billion resulting in trade deficit of USD 3.2 billion. Between January and May 2017 alone, Kenya was importing an average of goods worth USD 348.9 million from China per month.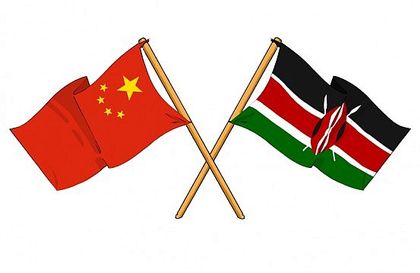 (source: https://hivisasa.com/posts/why-china-remains-best-bet-for-kenya-in-global-trade)
The trade deficit has made Kenya, and many other African countries in a similar position, very uncomfortable. Clearly, the trade deficit path is unwise and presents an additional financial problem the country has to address. There are also concerns by some that such massive trade deficits compromise Kenya's ability to negotiate trade terms. Sino-phobic narratives will argue that this is a deliberate effort by China to put countries such as Kenya in a position where they cannot protect the country's interests in trade matters.
However, it ought to be considered that the trade deficit exists between Kenya and China, not necessarily because China is pursuing this deliberately, but because China is better at producing what Kenya wants than Kenya is at producing what China wants. The trade deficit is arguably the result of market supply and demand dynamics. Top products imported from China include machinery, railway stock, iron and steel, vehicles and plastics; these compose more than 50 percent of imports from China. The truth is that Kenya largely doesn't manufacture these and thus imports them from China.
Sadly with China, Kenya is sticking to the usual yet unwise path of exporting raw materials and importing manufactured goods; a reality that reflects the weakness of manufacturing capacity in Kenya and Africa as a whole. And sadly, even in the export of raw produce such as fish where there is growing demand in China, Kenya is not exploiting the opportunity. Kenya fish output dropped by 10.2 percent in 2016, compromising the country's ability to exploit demand for fish in China.
The trade dynamics between Kenya and China accentuate the importance for Kenya to shift current behaviour to one that strengthens the country's position. The first step is to enforce local content laws to limit the importation of goods in public projects and rather, procure goods manufactured locally. The good news is that there seems to be indication that for the next phase of the development of the Standard Gauge Railway, local purchases will not be lower than 40 percent of total procurement. These types of provisions are important because they provide a market for Kenyan manufactured goods thereby boosting manufacturing activity, but they also highlight the extent to which local manufacturers can (or cannot) meet large orders consistently which provides valuable lessons on what the country needs to do to improve industrial capacity.
Secondly, Kenya needs to take advantage of the off-shoring of manufacturing capacity from China to other parts of the world. Partly informed by rising wages, China has been increasingly automating and off-shoring manufacturing; and Africa is benefitting from the latter to a certain extent. A report by McKinsey last year indicated that 31 percent of Chinese firms in Africa are in manufacturing and they already handle about 12 percent of industrial production in Africa with annual revenues of about USD 60 billion; revenues in manufacturing outstrip that of any other sector listed. If Chinese private sector are domesticating manufacturing capacity from China, then indigenous Kenyan firms can do the same. The constraints preventing this ought to be analysed and addressed.
(source: http://studies.aljazeera.net/en/reports/2014/05/2014522115544892973.html)
Thirdly, Kenya needs to develop a trade strategy for China. The government needs to audit products with growing Chinese demand and seek to build Kenyan capacity to better exploit market opportunities presented by China. Kenyan producers ought to better leverage opportunities such as the China International Import Expo and work with the Chinese Embassy to exploit opportunities and tap into supplying the domestic market in China, thereby increasing the country's exports to China.
Finally, Kenya should focus on revenue streams coming from China and strengthen these. Tourism is a massive opportunity for Kenya; hotel bed-nights of Chinese tourists to Kenya have increased 45.8 percent in 2017 compared to 2016, preceded only by Germany, UK, and USA. Government and private sector can be more deliberate in better understanding the needs of Chinese tourists and more aggressively market Kenya as a tourist destination in China.
In short, given Kenya's concerns with the growing trade deficit to China, the government and private sector ought to become more proactive in meeting market demand in China. The concern should provide impetus for the country to do the hard work of building manufacturing capacity as well as better understanding the Chinese market and leveraging diplomatic and private sector ties to achieve clearly defined trade strategies and goals.
Anzetse Were is a development economist; anzetsew@gmail.com
This article first appeared in my weekly column with the Business Daily on May 20, 2018
—
There has been clear concern voiced over the sustainability of Kenya's fiscal path over the past five years. Total debt has risen from KES 1.7 trillion in 2013 to about 4 trillion in 2017. The good news is that there seems to be indication that plans for fiscal consolidation are underway, although these will only be confirmed when the 2018/19 Budget is read.
Embedded in concerns with Kenya's fiscal path, is a narrative that raises red flags on Chinese debt. If you look at the accrual of public debt owed to China, this stood at 63 billion in 2013 and rose to 479 billion in 2017; China owns about 66 percent of Kenya's bilateral debt. This has led to alarm about Kenya's 'over-exposure' to Chinese debt. Indeed, there is an emerging commentary that argues that China is saddling Africa with unsustainable debt and seeks to use indebtedness to further its geopolitical control over the continent.
(source: https://www.businessdailyafrica.com/analysis/columnists/4259356-4571188-tw2sm7/index.html)
While I agree that there should be concern with debt levels, I think the 'danger' of Chinese debt has dubious motives. In fact it is fair to ask if all the hue and cry over debt owed to China would be as pronounced if the debt belonged to another part of the world. The focus on Kenya's and indeed Africa's, rising debt needs to be approached in an intellectually honest manner that demonstrates, firstly, that the appetite for debt is coming from Kenya. China is not saddling Kenya with debt, the Kenyan government wants the debt. The Kenyan government has prioritised infrastructure and gone through expansionary fiscal policy to finance this priority. Thus, it is hard to conceive that given the financing demands of infrastructure development, the government would turn down credit lines that can finance this priority.
Secondly, if you look at the portfolio of China's debt to Kenya, it is focused on infrastructure indicating that perhaps the Kenyan government feels it has found a partner that is willing to invest in its focus on building railways, roads, electricity transmission lines, dams etc. Bear in mind that China is still a developing country with a 2017 GDP per capita of USD8,643, and ranked 75th in the world. However, the Chinese view is that despite this, it will continue to provide sizable development loans to Kenya of which almost half are concessional loans or preferential credit lines with a 2 percent interest rate and 20-year maturity period.
(source: https://www.diplomaticourier.com/2017/04/29/africa-chinas-human-rights-concerns-dont-apply/)
The point is that, once you find a partner that seems to understand where you are coming from and supports your vision, it is likely that the partnership will grow. Further, if other parts of the world are not offering similar debt packages in terms of scale and conditions, they really are not in a position to criticise. So why do some seem surprised by burgeoning credit lines from China?
Finally, beyond debt sustainability, the core problem with rising debt is less related to from whom Kenya is getting debt, but more about how that debt is spent. The first problem is the question of the management of public finances. If debt does not end up in projects that drive growth and rather is diverted to private pockets, then the country is in serious problems. Debt only makes sense when it is economically productive and thus mismanagement of public monies comprises the ability of debt to inform economic development. Second is the issues of absorption of funds. Government at both national and county level have clear problems with absorbing development financing, and debt sits in that docket. So securing all this debt and failing to ensure it is used correctly and that the funding is absorbed in intended projects is the real problem.
It is important that the country have a sober conversation about debt, because no matter where the debt comes from, if it is mismanaged, Kenya will be in hot water regardless.
Anzetse Were is a development economist; anzetsew@gmail.com
This article first appeared in the China Daily on May 11, 2018
The relationship between China and Africa is one that generates immense interest and debate in both countries and around the world. The combination of strengthening economic growth in both China and Africa, particularly in the context of an increasingly insular USA and Europe means that the relationship between the two parties will play a progressively important role in their development and global dynamics. There are three factors to consider as we unpack Sino-African relations.
(source: http://africanleadership.co.uk/china-open-to-president-weahs-view-on-china-liberia-relations/)
First is the leadership of China where Xi Jinping is redefining China's presence on the global stage. In the context of the trade spat between the USA and China, Xi Jinping continues to emphasise China's commitment to globalisation and free trade perhaps best demonstrated in his massive Belt and Road Initiative. In early April, Jinping restated his commitment to continue to open the nation's economy affirming that China will open its doors wider to foreign investment. While some may argue that China does not walk the talk and that the country's economy remains very protected in some ways, what is clear is that Xi Jinping is positioning himself as a global leader and one who encourages global cooperation both economically and diplomatically. Whereas in the past it seemed China was happy being a leading economy but not necessarily a leading voice in global interactions, Jinping is redefining how China positions itself globally. As Europe and the USA turn inward, he emphasises that China continues to look outwards and seeks to lead global conversations.
The implications for Africa in this regard is that Africa can expect initiatives under Jinping to deliberately foster deeper collaboration and cooperation. These will not only be from an economic standpoint but politically and militarily as well. Geopolitical dynamics in Africa will be informed by a leadership in China that seeks to strengthen its global presence and reputation and Africa will be an important party in how this plays out globally.
Secondly and linked to the point above, Jinping is actively rebranding China. Brand China has both positive and negative elements. The key negative elements particularly with regards to Brand China in Africa, is that China is corrupt and environmentally destructive. It seems China is aware of these negative elements of its brand because the Two Sessions addressed both these issues. A key focus of Two Sessions was to ratify a law to set up a new powerful anti-corruption agency. Africa's struggle with corruption is a well-known fact, and Brand China has been seen to tolerate or even facilitate this corruption. Thus, the announcement of steps that will be taken to stem corruption in the Chinese government may have an impact on Africa in the form of new rules and requirements linked to Chinese funding. The two Sessions also revealed the growing importance of environmental concerns as a government priority in China.  This seems to stem not only from an understanding in the Chinese government that environmental degradation must be addressed as a strategic concern for the country and economy, but also as a response to growing demands from the Chinese public for responsible environmental behaviour and action as part of the country's development model going forward. Again, it will be interesting to see if this shift will be reflected in how the Chinese government interacts with Africa going forward. The point is that Jinping's administration is taking clear and bold steps to address the negative aspects of the country's brand as he seeks to position China as a powerful and responsible global leader.
(source: https://www.irishtimes.com/business/economy/chinese-trade-unexpectedly-speeds-up-but-is-expected-to-drop-1.3112037)
Finally, as China continues to strengthen economically, and as Jinping strengthens China's global influence, we will likely see a heightening of Sinophobic narratives on China's presence in Africa by Europe and North America in particular. One key feature of EuroAmerican analysis of China in Africa has been notable Sinophobia; and we have seen an evolution in this Sinophobic commentary. The narrative started with Europe and North America warning Africa that China is the new colonial power and that China will subjugate Africa with colonial-like behaviour that undermines Africa's sovereignty. This then shifted to the Africa being warned that China only wants to exploit the continent's natural resources in a rapacious relationship that will suck Africa dry. This was coupled with accusations that China facilitates and participates in corruption in Africa and that Chinese investment has poor social and environmental standards and indeed kills the continent's environment in the form of unregulated pollution and destruction of wildlife. Now, the narrative is that China is saddling Africa with unsustainable debt and seeks to use indebtedness to further its geopolitical control over the continent. China should expect more aggressive Sinophobic commentaries coming out of Europe and North America as an ideological battle is waged on African hearts and minds.
However, despite the fact that the Sinophobic narrative will continue to be generated by Europe and North America, the reality is that China is not good at communications. China does not do a good job at sharing its contributions to Africa's development in a strategic and sustained manner both inside and outside Africa. Whereas Europe and North America have sophisticated communications strategies both as government and private sector, the same cannot be said of China. Both the Chinese government and private sector ought to be cognisant of these dynamics and generate positive counter-narratives on China's presence in Africa. Africans ought to also be aware of the ideological battle on the continent and generate informed narratives that analyse China-Africa relations from an African perspective.
Anzetse Were is a development economist; anzetsew@gmail.com
I talked with Eric Olander and Cobus Van Staden of the China Africa Project Podcast and discussed why Africans need to pay more attention to what happens at events like the "Two Sessions" gatherings given China's large and growing importance in African trade and development. This drew on an earlier column I wrote on Africa and China.
In this CGTN interview I highlight the implications of the Two Sessions, China's most important political gathering, for Africa.
This article first appeared in my weekly column with the Business Daily on December 26, 2017
—
About two weeks ago Trump released his national security strategy where, for the first time it seems, Africa was directly addressed. Trump made two intentions clear in the strategy in terms of his economic focus for Africa: the first is that he recognises Africa's potential as a market for American goods and as a means of building wealth for Americans. Second, he wants a clearer shift from aid to economic partnership. What is not clear is how Africa will benefit from the plan beyond his support for economic integration and an improved business environment (both of which are already priorities for most African governments). His plan puts the USA's interests first, as per Make America Great Again (MAGA), but it fails to articulate how expanded economic cooperation with the USA will benefit African nations and citizens. In short, Trump's economic plan for Africa is MAGA on steroids. His obsessive focus with 'America First' will clearly extend beyond the borders of the USA, and Africa is a mere player in the larger plan to re-establish the global economic dominance of the USA. Whether Africa will benefit seems to be of little consequence.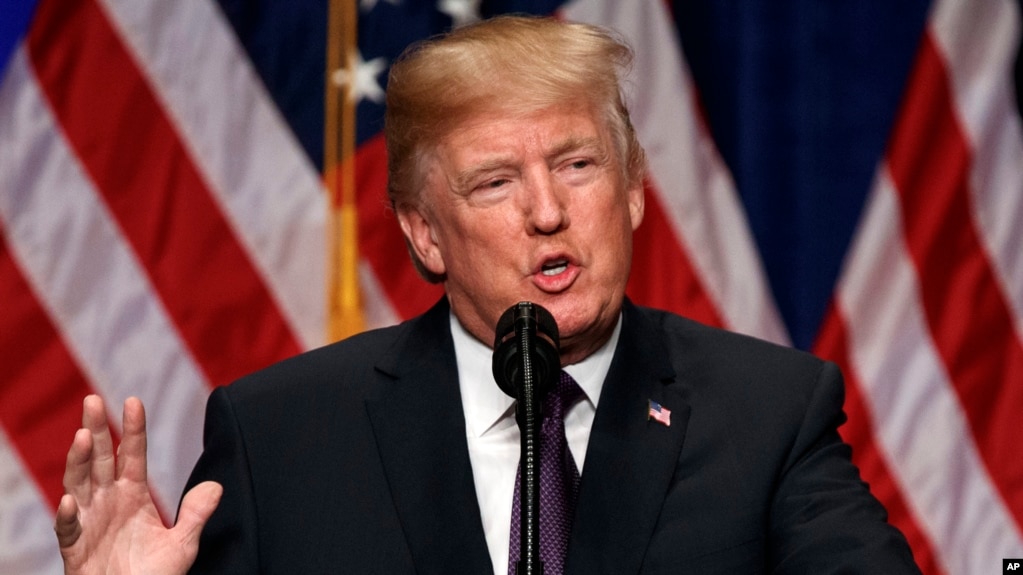 (source: https://www.voanews.com/a/trump-to-unveil-new-national-security-plans/4168148.html)
Another element that is clear in his plan is that he wants to kick China out of Africa and take back dominance on the continent; his distaste with China is clear. Through the plan, Trump seeks to make the USA an alternative to 'China's often extractive economic footprint on the continent'. What is not clear is how kicking out Chinese interests and replacing them with those of the USA will be of use to Africa. Will investments from the USA be more generous and attractive than China's? Will goods from the USA be more competitive than those from China? Will investments from the USA create more jobs for Africans than is the case with China's? Will credit lines from the USA be more affordable than what China offers? There are no answers to these basics question in the strategy.  Instead what we get is the argument that the USA is inherently better for Africa than China- just because.
As can be expected, the plan is already being criticised. China and Russia take issue with being labelled as competitors that challenge American interests. The language of 'us versus them', particularly with regards to China comes out clearly. A pessimist looking through Trump's strategy would argue that he's setting up for a proxy war with China over Africa.
(source: thenakedconvos.com/wp-content/uploads/2012/09/china_africa_us1.png)
However, the most puzzling feature of the strategy, in terms of the economic focus on Africa, is the language. Aren't we taught in Strategy 101 that one ought not announce plans for dominance as 'plans for dominance'? One ought to use amicable language that highlights the benefits of mutual cooperation and economic partnership—which is what China does. Strategic language underplays true intentions of dominance and instead uses language that will put everyone at ease and welcome the player onto the field. However, rather than discretion, Trumps language boldly announces his plans to make the USA boss of Africa again and thus, transparently, makes his strategic objectives obvious to all.
Anzetse Were is a development economist; anzetsew@gmail.com