Credit
This article first appeared in my weekly column with the Business Daily on March 12, 2017
—
Last year I opposed the interest rate cap before it was approved and came into effect. I opposed it because I knew it would lead to a contraction of liquidity, particularly for SMEs who are often viewed as high risk by mainstream banks. A few months later, the fears I had have become a reality. Last week this paper reported that Kenya's private sector growth moved towards stagnation in February partly due to a decline in private sector credit. Treasury reports indicate that credit growth slowed down to the lowest level in a decade, partly due to banks becoming reluctant to lend under the rate cap regime.
As this paper reported, Treasury data indicates that lending to businesses and homes grew just 4.3 percent in the year to December, down from 20.6 percent in a similar period in 2015. The 4.3 percent credit increase is well below what the Central Bank of Kenya (CBK) says is ideal loan growth of 12 to 15 percent which is required to support economic growth and job creation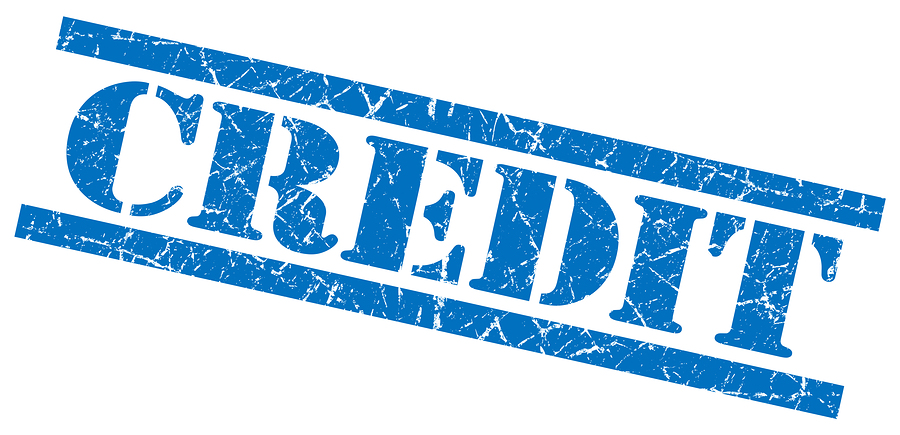 (source: https://loanscanada.ca/wp-content/uploads/2014/10/credit-score-scam-1.png)
The irony of this situation is two-fold. Firstly, the interest cap did not expand lending, it contracted it, particularly for SMEs. Strathmore Business School indicates that most SMEs in Kenya struggle to raise capital from banks. With rate caps, refinancing of credit from financial institutions has become even more of a challenge. Secondly, even with the interest rate cap, most SMEs find current interest rates unaffordable. Credit is still too expensive.  So what did the interest cap achieve? Firstly, it has made it even more difficult for SMEs to get access to credit and secondly, it is an effort in futility as credit is still too expensive for most, even with the cap.
This is when monetary policy would usually come in to try and address the situation. In a normal scenario with no cap, a contraction in liquidity would usually lead to a drop in interest rates to encourage banks to lend. However, the CBK would not do this due to two reasons. Firstly, the ongoing drought is already placing upward pressure on inflation; the overall inflation rate for February this year was 9.04 percent, well above the ceiling of 7.5 percent. Thus even in a normal situation, the CBK would likely not drop rates as this would place further upward pressure on inflation. Secondly, this is an election year where billions enter the economy in an almost artificial manner, putting further upward pressure on inflation.
(source: https://i0.wp.com/covered.co.ke/blog/wp-content/uploads/2017/02/sme-banking-e1479992621937-1024×857.png?fit=810%2C678&ssl=1)
However it is not business as usual, there is an interest rate cap to contend with. The interest cap has thrown monetary policy into chaos. In the current situation, the CBK cannot drop interest rates to encourage lending as this would engender further contraction in liquidity, shutting even more people and businesses out from access to credit. Lowering interest rates would make banks even more reluctant to lend. So the irony of the situation is that it appears that an increase in interest rates may encourage more lending from banks as it would raise the risk ceiling of those to whom banks are comfortable lending. Kenya is in an interesting position where increasing interest rates may actually expand lending; monetary policy has to work upside down. However, if the increase in interest rates were effected to try and address the contraction in liquidity and worked, it may then exacerbate the inflation being caused by the drought. Even in this upside down world there are reasons against raising interest rates as well as dropping them. Raising interest rates would likely expand liquidity and exacerbate inflation and dropping rates would likely engender a further contraction in liquidity.
The world is watching this experiment with interest rate capping going on in Kenya, and thus far it is making the case against interest rate caps even stronger.
Anzetse Were is a development economist; anzestew@gmail.com
This article first appeared in my weekly column with the Business Daily on December 18, 2016
—

Often when a conversation on debt in Africa emerges, the focus is on public debt. And this is warranted as African governments are accumulating a significant amount of debt. Since 2007, countries such as Zambia, Ethiopia, Rwanda, Kenya, Ghana, Senegal and Cote d'Ivoire have issued sovereign bonds worth over USD 25.8 billion. In terms of local debt, African local debt stock rose from USD 150 billion to about USD 400 billion between 2004-14. In Kenya, government has already overshot its fiscal year debt target having borrowed KES 147.1 billion against a target of KES 106.0 billion.
Debt accumulation is unlikely to slow in the near future due to several factors: firstly, Africa needs to spend USD 600 billion-1.2 trillion to implement the sustainable development goals according to the UN Conference on Trade and Development (UNCTAD); there is impetus to spend and thus borrow. Secondly, Africa continues to be an attractive market for debt. According to Bloomberg, yields on Kenya's 5-year and 10-year Eurobonds declined by 2.8% and 1.9%, respectively from the mid-January 2016 peak, perhaps indicating that Kenya continues to be attractive investment destination able to attract even more debt.
(source:https://www.creditwritedowns.com/wp-content/uploads/2013/01/debt.jpg)
There are serious, multi-layered concerns with the accrual of debt by African countries. The most obvious is sub-par domestic revenue generation which compromises the ability of African governments to service both domestic and foreign debt sustainability. Foreign debt has additional risks: falling commodity prices have compromised the ability of African governments to raise forex; the strengthening US dollars makes servicing foreign debt more expensive and as the global economy recovers, there are forecasts for higher global interest rates. An additional point of concern as The Economist points out is that African governments are getting more money from private creditors. Official lenders are more willing to reschedule or reconfigure payment terms if governments get into trouble; private lenders are less willing to do so.
An additional overall concern is financial mismanagement and its implications on debt. Corruption spikes the costs of public projects to accommodate expectations of kick-backs by public officials thereby increasing borrowing demands beyond what projects actually warrant. Secondly, embezzlement of public funds means money does not reach intended projects, reducing the economically regenerative power of said projects.
However there is another, less publicised debt problem emerging on the continent: private debt.Figures on private debt in Africa (Kenya included) are hard to come by but perhaps a look at mobile loan figures may be indicative to the growth of private debt. According to the Business Daily, KCB-MPESA disbursed KES 10.3 billion to customers since inception to September 2016 and Equitel has issued KES 20.8 billion in loans since June 2016. Debt is a feature of life to Kenyans and Africans be it in the form of loans from mobile platforms, commercial banks, MFIs, SACCOs or merry-go-rounds. And it not only the rich and middle income individuals getting into debt; even low income individuals are accruing debt. Conversations with informal business people indicate that the presence of credit vendors has encouraged a pattern of a single individual receiving essentially unsecured loans from numerous credit vendors at the same time. This individual then faces massive financial pressure to repay numerous debts and is often unable to do so sustainably.
(source: http://i2.wp.com/skiptracing.info/wp-content/uploads/2014/03/money_2.jpg?resize=415%2C315)
Clearly, there is a need to further unpack the scale of private credit amassed in Kenya and continent to better understand the continent's actual debt stock. Further, while African governments ought to be more prudent in debt subscription, perhaps the same ought to be promoted among private borrowers, many of whom do not necessarily have the financial literacy skills to fully appreciate the implications of debt and how to service it sustainably.
Anzetse Were is a development economist; anzetsew@gmail.com
This article first appeared in my weekly column with the Business Daily on August 28, 2016
—
Last week on Wednesday President Kenyatta assented to the Bill to cap interest rates at 4 percent above the Central Bank Rate (CBR). Given the CBR is currently at 10.5 percent, the new law stipulates banks cannot charge more than 14.5 percent on loans. The immediate effect of this decision is already being felt. As of when this article was written, prices of shares of banks listed on the Nairobi Securities Exchange (NSE) had plummeted by up to 10 percent. Given that a great deal of activity in the NSE is from foreign sources, the dip in prices signals that the world was watching Kenya on this issue and do not seem to like the direction of the decision made.
However, the overall concern with the rate cap decision is the associated uncertainty. Banks themselves are trying to figure out how the new law will affect them and their operations. There are basic questions that are yet to be answered: will existing debt portfolios be affected by the law? Will regulated microfinance rates be capped? How will the new law affect lending? This cap creates an aura of uncertainty going forward which is of particular concern given that Kenya is going into an election year which comes with uncertainty of its own.
(source: http://letscrowdsmarter.com/wp-content/uploads/2016/03/Interest-Rates.jpg)
Beyond the uncertainty, an issue that will be front and centre is whether the lower interest rates will actually expand access to credit. In the mind of the Kenyan public, lower interest rates will translate to cheaper loans. What the public seems to be forgetting is that capping interest rates may make it harder to qualify for the loan in the first place. There is a real possibility that the law will lead to a contraction of credit; banks will not lend to parties whom they feel are riskier than the stipulated 14.5 percent. Indeed, because rates have been capped, there is no margin of error for banks in lending decisions. Thus there is there a real possibility that qualification requirements for credit will become even more stringent and onerous than before as banks seek to ensure that each lending decision is a sure bet.
So while there may be jubilation for the next few months, it may be short lived. Kenyans may find that getting that 'cheap loan' is not as easy as they had anticipated. In short, it is conceivable that the credit market will be drier than was the case before the capping. Leading from this scenario is the possibility of a broadening of the gap between credit demand and supply. There has been concern expressed on how such a credit gap may strengthen unregulated shadow lending mechanisms; this is a real and present danger.
(source: http://www.businessdailyafrica.com/image/view/-/832162/highRes/113511/-/maxw/600/-/auqffp/-/money.jpg)
However, there is a silver lining. SACCOs stand to be the biggest winners from this interest rate cap. If the new law leads to lower access to credit from banks, many Kenyans may move to SACCOs to get the credit they need for their personal and business needs. Other parties that can benefit from the unfolding scenario and potential credit squeeze are alternative financing institutions such as impact investors and equity funds. Impact investors may find that fairly credible SMEs that were previously absorbed in mainstream credit markets are finding it harder to get the financing they need and can now be more readily financed through impact investment products.  Equity funds may find that this is the tipping point needed for Kenyans to truly open up to equity financing.
In short, we'll see what happens. What Kenya can be sure of is that the world is watching this development, and key lessons will be learnt from this, for better or worse.
Anzetse Were is a development economist; anzetsew@gmail.com